What is Group Therapy and How Does It Work?
RAFT Counseling is excited to now be offering groups!
---
From your Parker Counseling Team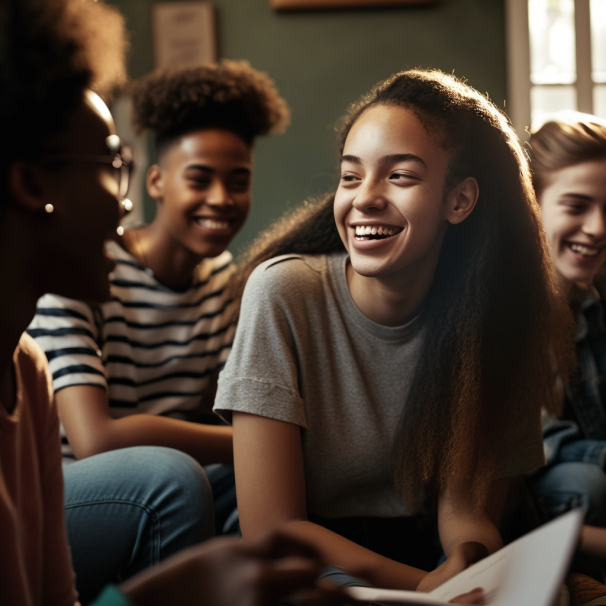 If you're struggling with anxiety, overwhelm, and stress, you may be wondering if group therapy is right for you. Group therapy is a form of therapy where a small group of people come together to talk things through with each other, share strategies, connect, and work towards healing together. Here's what you need to know about group therapy and how it works.
What is Group Therapy?

Group therapy is a type of therapy where a therapist leads a group of individuals who are struggling with similar things. Topics may include empowerment, anxiety, or overwhelm. It is important to find a group that is covering topics that fit for you and your goals. The group typically meets weekly for an hour or two and can be ongoing or time-limited. Group therapy can be used to treat a wide range of mental health issues, including anxiety, depression, trauma, and addiction. Some groups are closed groups which means that the participants in the group start and end together. No new participants join the counseling group during the duration of the group. Other groups are open groups and this means that participants can join at any time.
 
How Does Group Therapy Work?
During group therapy sessions, each member has the opportunity to share their experiences and feelings in a safe, supportive environment. The group provides a sense of community and belonging, which can be particularly helpful for individuals who feel isolated or misunderstood in their daily lives.
Group therapy sessions are led by a therapist who helps guide the discussion and ensure that each member has the opportunity to share and receive support. The therapist may use a variety of techniques, such as art, cognitive-behavioral therapy (CBT), or mindfulness, to help members learn coping skills and work towards their goals. Different groups may incorporate different approaches and strategies that help set group members up for success.
Benefits of Group Therapy

Group therapy offers several unique benefits over individual therapy. First, group therapy provides a sense of community and connection with others who are struggling with similar issues. This can help reduce feelings of isolation and increase feelings of belonging and support.
Second, group therapy can be more cost-effective than individual therapy, as the cost is shared among group members. Some group therapy can still be covered by insurance, and other types of groups are not covered by insurance. The cost of a group therapy session is generally less than an individual counseling session. Finally, group therapy can provide a wealth of different perspectives and insights, as members share their experiences and offer feedback and support to one another.
Group therapy can be an effective way to address anxiety, depression, overwhelm, and many other areas of mental health By providing a supportive community and a safe space to share and work together, group participants generally learn new strategies and experience progress toward their goals. RAFT Counseling is now offering groups in Parker, CO and will be incorporating virtual groups in the future. If you would like to be added to our interest list, please reach out to us! We would love to connect with you the next time we launch a new group for our community.
Go Back